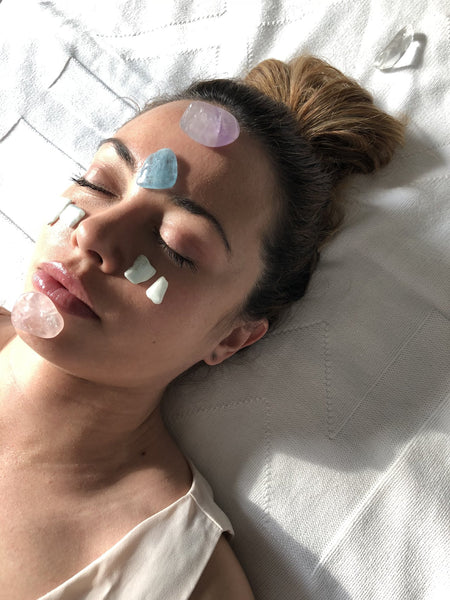 AudGirl Aesthetics
Crystal Clear Vibrations Microdermabrasion
Crystals contain therapeutic minerals leaving your skin brighter, tighter and clearer. High-vibing rose quartz stone massage reduces puffiness and increases blood circulation while encouraging oxygen to penetrate deep into the layers of the skin. The gemstones in this crystal grid amplify the results of a typical facial by using the stone's energy to rejuvenate and detoxify the skin and by balancing energy on a physical and emotional level.
This deeply relaxing, treatment eases you into a meditative state, resulting a radiant glow and a peaceful feeling. Includes microdermabrasion, light peel, deep pore cleansing with and more for face and neck.
Add oxygen infusion $40
Add décolleté $20
*Generally no physical peeling. Please refrain from hot-yoga, hiking, or heavy workouts for at least at least 24 hours after treatment. No recreational sun exposure two days prior to and after treatment is suggested. 
 Photo credit: Solaris Labs NY